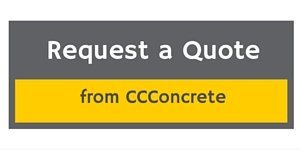 CC Concrete Business Standards and Ethics


We are an American Concrete Institute certified contractor. This is the only certification that concrete contractors can undergo to assure competency as the state of Minnesota does not require licensing for concrete contractors (see the Minnesota Department of Labor and Industry at: www.dli.mn.gov)
Even though licensing is not required, to give added security to our customers, and increased knowledge of the building process, we obtained our builder's license in 2017 (license #BC721668).

CC Concrete believes in continuing education and the highest standards possible in our work. We take the time and expense to go to classes and get updated on the latest techniques and products.
We believe in educating the client about the work to be done. We use our website, brochures, hand-outs, bids and personal communication to accomplish this. Our website contains a wealth of unbiased, objective information to help you understand how concrete work is done, and in some cases, to help you do-it-yourself.
We are fully insured and may already be bonded by your city (if applicable to your jurisdiction or project). Don't trust even a simple project to a skilled individual who is not insured. If they or someone they bring to work on your property gets hurt, the state will hold you, as the homeowner, liable since you acted as your own contractor. Any agreements you and the skilled laborer made are void in absence of workers compensation insurance.
We are a debt-free business that believes in paying our vendors and employees in a timely manner. What this means to you: Since we don't depend upon credit to run our business, you need not fear a lien being placed on your home, business or property for failure of us to pay our vendors or employees.
We believe in getting half down from our clients to pay all vendors and employees in a timely manner. After your project is completed, the final payment is due. After 30 days past due, interest is added and at 45 days past due pre-lien or lien papers may be served. Although we want to complete your concrete project, we ask that if you can not complete payment within 30 days that you do not go forward with the project until you are in a position to do so. This will save both you and us problems down the road.
We comply with all state and federal laws and pay our taxes. We do not hire illegal immigrants and work to provide jobs in our local community.
We give a portion of our profits to charity. We believe that as we increase so should our community.
If you are comfortable with our business practices and want to request a bid on your Minneapolis concrete project, please fill out the form below:
Minneapolis Concrete Home

› CCC Standards and Ethics
License # BC721668