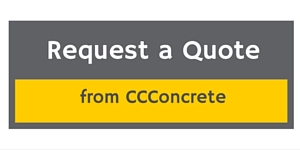 Concrete Overlay
A concrete overlay updates existing, structurally-sound, concrete. The process involves pouring a thin layer of new concrete over the top of your existing slab in layers as thin as 1/8 of an inch thick. This new concrete can be colored, stamped or stenciled to create an entirely new decorative texture and appearance.
Pictured Below: before and after photos of pitted and unsightly concrete stairs with overlay applied and stamped:
This was an old, but structurally sound porch.  Overlay was applied and stamped with colored concrete. This definitely warms up an otherwise plain entryway.
We like concrete overlays on existing concrete floors, patios, sidewalks, porches and pool decks. It's not our top choice for driveways because the weight of the vehicles could cause premature cracking in the overlay. If you want to update a cosmetically defective driveway, we recommend applying a thin resurfacing compound to repair a concrete driveway. But, if your existing concrete is structurally sound, an overlay is a wonderful option for upgrading.
Pictured Below:  Overlay on a basement floor. The concrete was poured, stained in a diluted ebony color, and then saw cut into diamond squares with borders. Several coats of stain were applied on random squares and the borders to make deeper contrasts.
On this basement floor overlay (pictured below), the color was added to the concrete mix and then it was poured and stamped.
Concrete floors are becoming a wise choice for basement flooring. Basements are susceptible to water damage, and carpeting basements can create a musty, wet feeling. The best option is to install radiant heat in the concrete floor as you pour it, but if this is too expensive, place area rugs on the floor if you live in a colder climate.
Pictured Below: Stamped Overlay - After it cured, it was stained in Padre Brown.
If you live in the Minneapolis and surrounding area and would like a free estimate from Cornerstone Custom Concrete, please fill in a bid request.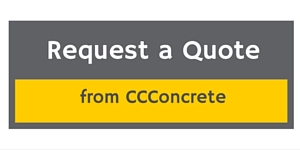 Minneapolis Concrete Home

› Concrete Overlay
License # BC721668