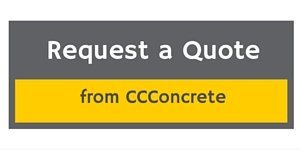 Concrete Sealer
 Concrete Sealer Benefits:
Protects against wear
Minimizes water from penetrating the concrete - Since the surface of concrete is porous, a non-sealed surface will allow water into the concrete. When the water freezes (as it does in colder climates) the water will expand and possibly cause damage to the concrete.  Siloxane sealer prevents water from penetrating and is the most recommended sealer for driveways in climates that have a freeze-thaw cycle.  
Blocks penetration of dirt, oil, grease, stains and chemicals - This will make the concrete easier to clean and maintain.
Adds a sheen to the surface - Ranging from satin to high gloss (like paint), but matte sealers are available if this isn't desired.
Enriches the color of decorative concrete.
Pictured below - half-sealed, stamped and colored concrete patio:

Reduces the chance of efflorescence (this is salts in the concrete coming to the surface and causing white blotches
,
Types of Concrete Sealers:
DIY Sealing for acrylic applications 
How To Seal Concrete with siloxane water repellent.
---
If you live in the Minneapolis and surrounding suburbs area, request a quote on your project.
---
Minneapolis Concrete Home

› Sealing Concrete
License # BC721668