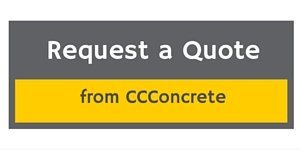 Concrete Flooring


Why concrete flooring outperforms wood or carpet:
It resists water damage
It's more durable than wood, carpet and most tiles
It doesn't hold dirt and allergens in your home like carpet does
Avoids the "musty smell and wet-feel" that carpet brings to your basement
Instantly increase the value of your property by staining your existing concrete
It's beautiful! You can create the most elegant and expensive looks to the most unique and contemporary designs in your flooring
The picture below shows a stamped concrete basement. This is done by stamping a pattern into colored concrete while it's still wet. If the basement has already been poured (existing construction), a thin coating of concrete may be poured over the current concrete and then stamped. This is called a concrete overlay.
Repair - Before staining or overlays, an existing floor with cracks, chips or other damage to it must be repaired first.
Sealing - After concrete has been colored or stained, apply a concrete floor sealer as a protector and to lock in the color and shine.
Shiny Floors - Apply a floor wax to increase the sheen.
Heating Concrete - Many worry about how cold concrete feels, especially in climates like Minnesota. There are several options to counteract this. The most obvious is to heat the floor. It's best to install radiant heat when building the home along with floor insulation, but if the flooring is already installed, pour an overlay with heat pads in it.
To keep costs low, forget the floor heating, and use area rugs. We personally did this in our own basement, and installed a fireplace. Our basement is now surprisingly much warmer in the winter than when we had carpet.
---
Home

>
Concrete Flooring
License # BC721668