Find a Concrete Contractor in the Minneapolis St. Paul MN Northwest Suburbs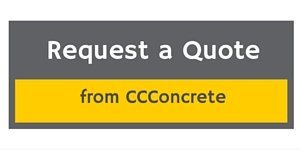 If you're looking to find a concrete contractor in the Minneapolis St. Paul Twin Cities, CC Concrete primarily serves the Northwest Suburbs.  The following is a list of cities we most often work in, but if your city is not listed, please request a bid anyways.  We may be able to do it or refer someone to you.
Andover, MN
Anoka, MN
Blaine, MN
Brooklyn Park, MN
Buffalo, MN
Champlin, MN
Columbia Heights, MN
Coon Rapids, MN
Corcoran, MN
Dayton, MN
Edina, MN
Elk River, MN
Golden Valley, MN
Hanover, MN
Maple Grove, MN
Minneapolis, MN
Minnetonka, MN
Monticello, MN
Now Then, MN
Osseo, MN
Otsego, MN
Plymouth, MN
Ramsey, MN
Rogers, MN
St. Michael, MN
Types of Projects We Pour:
Concrete Apron – This is the top part of the driveway that connects the garage floor to the driveway.  Most builders save money by installing full asphalt driveways in MN.  Over time asphalt can sink, cause a distorted surface, and may allow water to penetrate which can be harmful to the foundation during the freeze/thaw cycle.  A concrete driveway becomes necessary at this point, but if funds aren't available to do the entire driveway, a concrete apron is the next best solution. 
Concrete Basement Floor – This is most often poured during new construction, but older structures may need complete tear-out and replacement.  We work with your plumber to install radiant heat. 
Concrete Driveway – This is our most common request as getting rid of rapidly deteriorating asphalt is a primary goal of most homeowners. 
Concrete Garage Floor – For attached garages and Floating Slabs for detached garages.
Concrete Patio and Hot Tub Pads – We install patios under decks, in back yards, for front yard seating or as part of a firepit.  Hot Tub Pads need a thicker slab, so please inform us in advance if you will be using the patio as a base for a spa. 
Concrete Pole Barn or Shed Floor – Get rid of dust and dirt by installing a concrete floor to your barn or shed instead of dirt/gravel.
Concrete Sidewalk – Most homeowners need a new sidewalk or replacement of sections once there is sinking and safety issues for pedestrians.
Concrete Sport Court - Let us know if you need us to install footings for a basketball hoop.
Concrete Steps and Porch – Most cities require a permit if the steps/porch are attached to the house/structure.  Please request your bid for this far in advance of the date of install as it can take various cities weeks to approve permits. Railings are installed 4-6 weeks after the initial pour and are needed for 4 or more risers according to state code.
Stamped Concrete (Decorative) – If you would like your concrete to mimic natural stone and be colored, stamped concrete is the best option.  We can only pour these projects when temperatures are above 50 degrees around the clock.  Therefore, if you would like your project stamped, plan on getting in your contract far in advance of the install date.  Stamp season usually only goes between mid-May and mid-September in the Minnesota area. 
Find a Concrete Contractor by Requesting a Bid:
License # BC721668