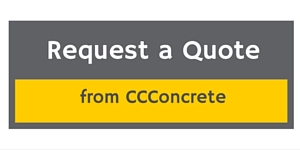 Sealing Concrete and Maintenance
Sealing is the process of coating your concrete so it is protected from the elements. Sealing minimizes water from penetrating, blocks penetration of dirt, oil, grease, stains and chemicals, enriches the color and adds a nice sheen to the surface. Below is a picture of a half sealed patio.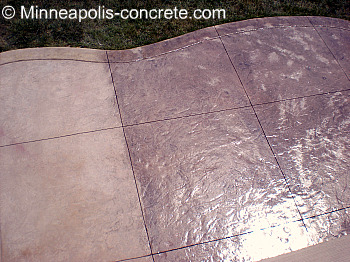 How to Seal Concrete
These directions are given assuming you're using an acrylic sealer.

If your concrete was freshly poured, wait 28 days to apply. You may apply a sealer with a spray can if all areas of the concrete are reachable without stepping on it. Sealers give step by step directions and recommendations on the back of the label.
A couple days before sealing, wash the surface with a garden hose and brush. Make sure the concrete is completely dry before beginning (usually 2 days).
It's easier to seal with a paint roller than the spray can. There is less waste and sealer will not "pool up" as easily.
Simply pour the sealer in painting pans and roll it on with painting rollers. Use the same technique used for painting walls. Don't let the sealer pool up. Apply evenly. You may need to apply two applications if the surface is porous.
Concrete Maintenance
Reseal  concrete every 2 to 3 years, depending upon traffic. For example, reseal a driveway every two years since it is driven upon. A patio may not need sealing for up to 4 years.
After your concrete is cured and sealed, it's a good preventative step to caulk the control joints with a concrete joint sealant.

Return from Sealing Concrete to DIY Concrete

Return from Sealing Concrete to Minneapolis Concrete Home
,
License # BC721668